2018 League Calendar
Date
Time
Location
Description

Sat 5/26

11:00am


to
1:00pm
Fuddruckers
Hwy 59 @ Fountains Mall
Last team registration date. All Divisions. Bring all paperwork and $2,350. See forms tab for required paperwork.
Mon 6/4
6:00pm
Various Fields
Opening Night for all teams Divisions
Sat 7/21

9:00am




to 7:00pm

Skeeter's Constellation Park
Champions Day Division Playoff Games
The Fort Bend Baseball League will host its Champions Day Playoffs Saturday, July 21, 2018 at Constellation Park from 9am to 7pm. There will be 4 playoff games, 3 Lake Olympia Freshman games & 1 Sweetwater Varsity 18U game. The games will play a 2 hr time limit or 7 innings. If tied at the end of regulation, then game will be settled by the California tie- breaker rule. Concession stand will be open 10am to 5:45pm. No outside food or drink. Team trophy will be awarded to each game winner.
Admission- Adults $10, Children $5 -- There will be free drawings for adults during each game for Lopez Mexican Restaurant gift cards, other merchant cards and Skeeters tickets. There will also be drawings in the 3rd inning of each game for children gift prizes & games. Come out and root for your favorite players/teams and a chance to win some prizes.
Players enter on first base side of park, beginning 1 hr before game. Batting cages will be available. Water will be available in each dugout. Teams will line up on foul line in front of dugout 5 minutes before start of game for introductions and National Anthem.
9:30am Lake Olympia Freshman Bronze Game- Clements vs Austin
12:00noon Lake Olympia Freshman Silver Game- Kempner vs Ridge Pt Purple
2:30pm Lake Olympia Freshman Gold League Championship Game- Geo Ranch Maroon vsTravis
5:00pm Sweetwater Varsity 18U League Championship Game- Kempner SW vs Strake Jesuit SW
2018 Teams Being Organized
School
Sweetwater
Division Varsity- 18U

Oyster

Creek

Division
JV- 16U

Lake Olympia




Division Fresh A

Lone Star


Division Fresh B

Date
Contact
Austin
1
5/1/18
Johnson
StrakeJesuit
1
2
5/1/18
Rameau
Foster
1
3/31/18
Moehlig
Lamar Cons
1
3/20/18
Strother
Ridge Point
2
4/17/18
Collier
Geo Ranch
2
5/14/18
Brandon Calvo
FB Christian
1
5/10/18
Richards
Clements
1
5/7/18
DelosSantos
Travis
1
5/8/18
Hernandez
Dulles
1
5/1/18
Weatherly
Kempner
1
1
5/5/18
Folkerts
Bellaire
1
1
5/14/18
Ozuna
Logos Prep
1
4/26/18
Murff
Totals
5
14
paid
19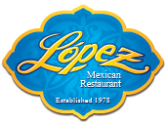 Hey, try Lopez at their new location- Hwy99 (7227 West Grand Parkway) near W. Bellfort Rd
League Standings as of 7/25/18 as reported
Sweetwater Division- Varsity- 18U
Team
W
L
T
%
Strake Jesuit

(1st seed)

10
3
0
.769
Kempner


(2nd seed by head to head tie breaker)

8
5
0
.615
Fort Bend Christian
7
5
0
.583
Bellaire Red
5
6
1
.458
Logos Academy
0
11
1
.042
Oyster Creek
Division- JV

Team
W
L
T
%
No Oyster Creek this year
Lake Olympia Division- Freshman
American League Conference
Team
W
L
T
%
Travis

(1st Seed)

13
0
1
.964
Geo Ranch Maroon

(2nd seed)

10
2
1
.808
Austin

(3rd seed)

8
4
0
.667
Bellaire Red
7
5
0
.583

Ridge Pt White
2
9
0
.182

Lamar Consolidated
2
10
0
.167
Strake Jesuit Green
1
10
0
.091

National League Conference
Team
W
L
T
%
Ridge Pt Purple

(1st Seed)

10
2
0
.833

Kempner

(2nd Seed)

8
5
0
.615

Clements

(3rd seed)

7
6
0
.538

Foster Gold
6
6
0
.500

Strake Jesuit White
6
5
0
.545
Dulles
3
8
0
.272
Geo Ranch Black
1
10
0
.090
Follow us on Twitter @ftbendbaseball